Officer Elections will be held at the August 17 meeting. You must be a registered member for at least 30 days prior to the election to be eligible to vote in the annual Officer Elections. See the Membership tab for more information and to register online.
Early voting will begin shortly before the August meeting. Check back for details.
Ross Holmes and Dayle Ward are candidates for President. Lee Turley is a candidate for President-Elect. Please read the candidates' statements below to get to know them and their goals for leading our community.
If you have questions for the candidates, click above to link to our survey. Questions are anonymous and you may ask 1-3 questions
in a single session. The survey will be available through July 7. We will post answers on this page by the end of July.
Candidates for ETC President
Candidate for ETC President-Elect
The President-Elect serves for two years — working alongside the president in the first year and
taking the reins as President in the second year. A new President-Elect will be elected each year.
Ross Holmes
Originally from Texas, Ross Holmes moved to Nashville in 2010 with his wife, Sarah, and their three children, Maddie, Weston, and Crockett. Ross and Sarah purchased their home on Greymont Dr in early 2015 after previously living in the 16th District on Antioch Pike.
​
Having been involved with neighborhood and public programs since the late 1990's, Ross has developed leadership skills through his experience as a mentor for students around the world, involvement in local and faith-based community outreach programs, and as a recognized voice for music industry peers and creators of his generation.
"Living in one of the most diverse and colorful neighborhoods in Nashville, I understand the importance of electing people who will represent our long-standing residents, as well as young families and individuals new to our area. Ensuring positive growth is essential to the progress of ETC — as a parent of 3 young kids and a firm believer in community involvement, I feel a great responsibility to become engaged in ETC as a candidate for President."
A fiddler/composer/multi-instrumentalist, Ross is a Grammy Award winning artist who has toured over 40 countries, performed in venues from Carnegie Hall to the Hollywood Bowl, and has recorded/collaborated with countless artists including his most recent projects with Mumford & Sons, Bruce Hornsby, and Warren Haynes.
​
​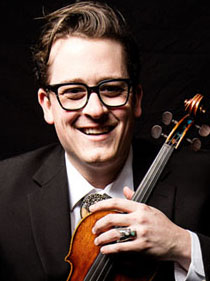 Lee Turley
Lee Turley has lived in Nashville for twelve and a half years. He moved to ETC with his wife Jessie and their soon to be newborn, daughter two and a half years ago. Lee is a graduate of Belmont University and runs his own business in real estate investment and development. Lee's faith is very important to him both in his personal life and in his business.
When Lee and Jessie moved to ETC, they did so with the intention of making this their long-term home. They are both looking to become more involved in the community in various ways. As there was a need for a formal leadership of the ETC group, Lee felt led to become involved in this way and thus is running for President Elect. Here are some of the focuses Lee feels he can help most with in serving the community:
Fostering connection and activity between neighbors who have lived here the longest and those who are new to the area.
Working with the leadership at Glengarry Elementary to help increase its impact on the children in the community.
Encouraging small businesses and growth of commercial areas on Murfreesboro Road and East Thompson Lane.
Further branding and drawing interest to the neighborhood to attract new neighbors as space is available and thus raising the home values in the area.
Making sure open lines of communication are maintained and our voice is respected by new developments or organizations that can impact our neighborhood to ensure those impacts are positive.
Dayle Ward
As a long term resident from the community, I would like to run for President of the ETC group. I feel I have a lot of good idea that would benefit our community and make it an even more pleasant place to call home.​
My prior experiences include, President
​
of the PTA for Jordan Road school for 2 consecutive terms. Cheerleading coach for 4 yrs. President of Sawmill Village condomiums for 2 yrs, which is a condominium complex in New Jersey, I lived in.
I've also worked as Vice President of Associated Busineess Careers, for 6 yrs. My job there was to over see 4 post secondary schools that offered career training and job placement. During that time I worked with many different outreach programs such as; the Lift program..the Reach program..and GED training programs and alot of other government funded programs. All of our programs were geared towards rehabilitation for drug and alcohol abuse as well as welfare reform..and high school drop outs needing to obtain their GED.
The reason I am running for President, is because I'm so passionate about this neighborhood and my neighbors. And over the years I've grown to know so many of you..and have grown to absolutey love that your a part of my life. We have so many good talented people in this little area..that I would just love to bring their talents to the table, so we could have more community gatherings and outings such as; a book club, gardening club, walking, baking contest, activities for kids clubs..a neighbors seniors check in, to assist seniors in bad weather or Dr visits..etc. Because getting to know your neighbors and enjoying time with them, allows us to all get to know each other on more of a personal bases. Which I feel is important. And it also make our everyday life here, so much more enjoyable.​
​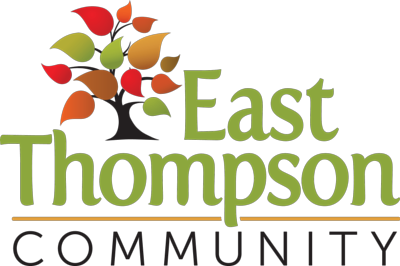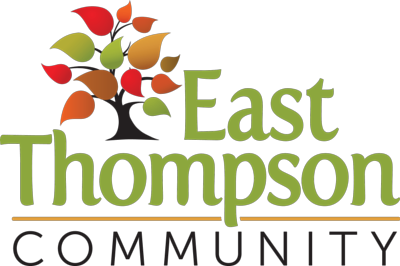 Connecting people who live, work & play in ETC